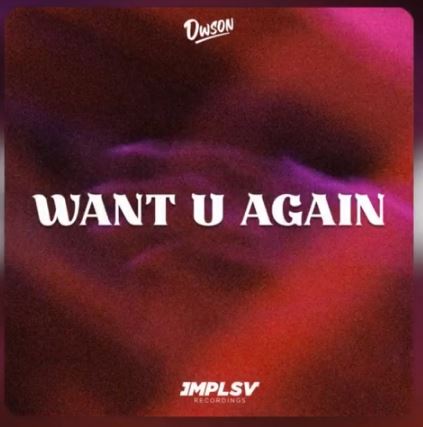 Dwson enchants us with "Want U Again," a soulful and emotive track that showcases his exceptional skills as a producer and musician.
This song is a melodic journey filled with nostalgic undertones, pulling at heartstrings and evoking a deep sense of emotion.
Dwson's smooth and soulful vocals enter the mix, delivering heartfelt lyrics that speak of longing and reflection. The track's poignant melody and gentle instrumentation create a serene atmosphere that captures the essence of lost love and second chances.
The production of "Want U Again" is characterized by its minimalist approach, allowing Dwson's vocals to take center stage. The track's ethereal soundscapes and delicate piano chords create a sense of intimacy and vulnerability that resonates with listeners. Recently he dropped his EP In Her Eyes.
The track's raw and emotive nature makes it a poignant addition to any collection of soulful ballads.