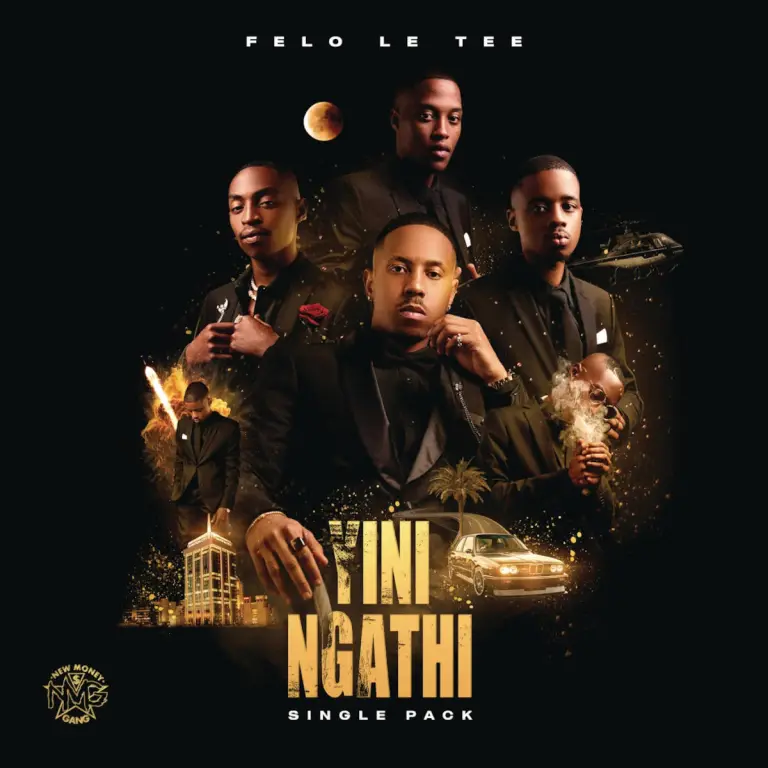 "Yini Ngathi (Insane)" by Felo Le Tee, Leemckrazy, and Keynote is a lively and groove-inducing Amapiano track that encourages listeners to get lost in the rhythm.
The artists collaborate to create a rhythm-filled and dance-worthy composition, complete with infectious beats, catchy vocals, and an atmosphere of exhilaration. The track invites listeners to join in the festivities, dance, and have a great time.
He dropped the new round from his latest EP titled Yini Ngathi (Live) – EP.
The song captures the universal experience of letting loose and embracing the excitement of the moment.
With its high-energy delivery and infectious rhythm, "Yini Ngathi (Insane)" is an excellent addition to playlists for parties, gatherings, and dance floors, providing a taste of the exuberance and celebration that Amapiano music is known for.
Felo Le Tee, Leemckrazy & Keynote – Yini Ngathi (Insane)
Felo Le Tee, Leemckrazy & Keynote –