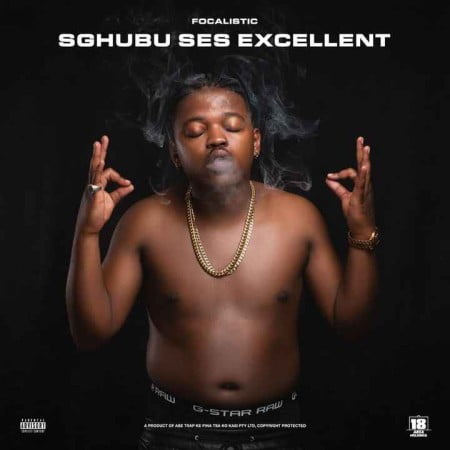 DJ Maphorisa, MDU aka TRP, and Bongza feature on this new track with Focalistic titled Sghubu Ses Excellent.
The track holds the name of the album which sits as the first track in the album.
The album holds 14 amazing tracks with amazing artists like JazziDisciples, Abidoza, Vigro Deep, and a lot more on the album.
In Your Mind also happened to be a new cut from his latest album titled Sghubu Ses Excellent. It happens to be the 7th track in the album before going on the next one with 25k, Abidoza, and Junior Taurus titled Stlamatlama.
Focalistic retains his name in the industry and makes sure he never goes into extinction to his fans.
Appearing in a grand style again this after just as he did on Sefela featuring Mas Musiq, he makes this a new debut.
Focalistic – Sghubu Ses Excellent ft. DJ Maphorisa, MDU aka TRP, Bongza