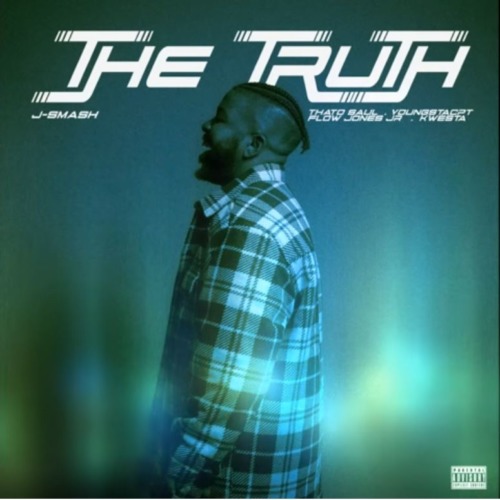 J-Smash unveils an unfiltered truth in his powerful track, "The Truth," featuring the dynamic talents of Thato Saul, Kwesta, Flow Jones Jr, and YoungstaCpt.
This collaboration brings together a powerhouse of artists who fearlessly express their thoughts, experiences, and perspectives. "The Truth" is a testament to the raw and authentic nature of their lyrical prowess and magnetic flows.
With J-Smash's masterful production setting the foundation, Thato Saul's soulful vocals add a captivating layer of emotion.
This also makes it J-Smash's first appearance this year after he worked with Emtee in 2021 on Come Closer and Stick Up.
Kwesta's unmistakable presence and commanding delivery make a profound impact, while Flow Jones Jr and YoungstaCpt bring their distinct styles and lyrical finesse to the forefront.
"The Truth" is more than just a song; it is an unapologetic narrative, a testament to the power of collaboration, and a reflection of the artists' unwavering commitment to speaking their minds.
Brace yourself for an immersive experience as "The Truth" unveils itself through the masterful fusion of diverse talents and unfiltered expression.
Get ready to be captivated, challenged, and moved by the resonating words and electrifying energy of this extraordinary collaboration.
J-Smash – The Truth ft. Thato Saul, Kwesta, Flow Jones Jr & YoungstaCpt