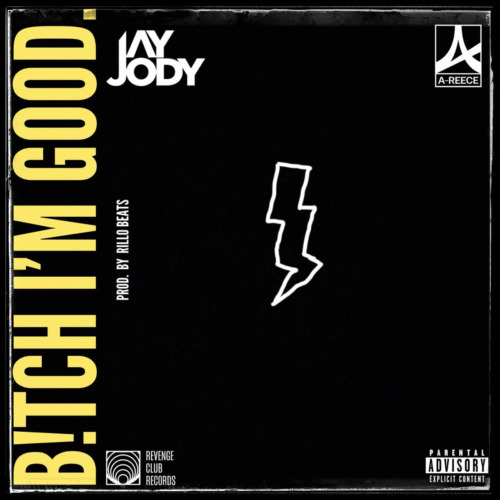 "Bitch I'm Good" by Jay Jody featuring A-Reece is a high-energy hip-hop track that radiates confidence and swagger.
With a catchy hook and slick verses, this song is an unapologetic declaration of self-assuredness and success.
Jay Jody's sharp delivery and A-Reece's lyrical prowess blend seamlessly as they trade verses, delivering punchlines and wordplay that showcase their rap skills. Jay Jody made his recent appearance also by working with DJ Clen on Rollin' featuring A-Reece and Marcus Harvey.
The track's production features a dynamic beat with pulsating rhythms and a captivating melody that hooks listeners from the get-go.
It's a reminder that self-belief and determination can lead to triumph, making it a motivational anthem for those striving to achieve their goals.
With its infectious energy and charismatic performances, "Bitch I'm Good" is destined to become a hip-hop favorite, resonating with anyone who appreciates confident and skillful lyricism.
Jay Jody – Bitch I'm Good ft. A-Reece
https://www.youtube.com/watch?v=O46BY7qqb6k&pp=ygUdSmF5IEpvZHkg4oCTIEJpdGNoIEnigJltIEdvb2Q%3D