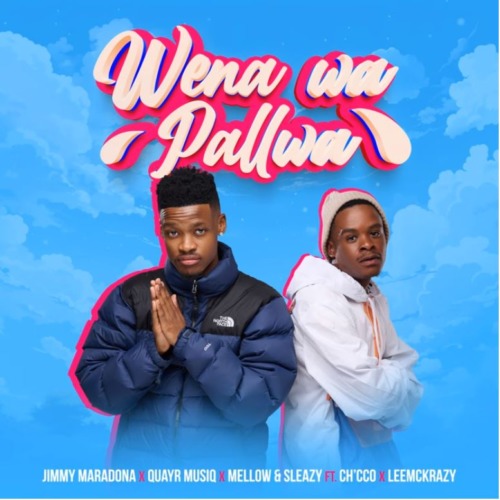 Get ready for an explosive collaboration as Jimmy Maradona, Mellow, Sleazy, and QuayR Music team up in the exhilarating track "Wena Wa Pallwa".
"Wena Wa Pallwa" is a high-energy anthem that combines infectious beats, catchy melodies, and powerful verses.
The South African artist's recent was when he dropped his EP titled Jika Spina.
Each artist brings their unique flavor to the table, delivering captivating performances that complement the vibrant production.
From Jimmy Maradona's charismatic flow to LeeMckrazy's dynamic delivery, every element of the track shines through, creating an exhilarating musical experience.
Jimmy Maradona, Mellow, Sleazy & QuayR Music – Wena Wa Pallwa ft. LeeMckrazy & Ch'cco