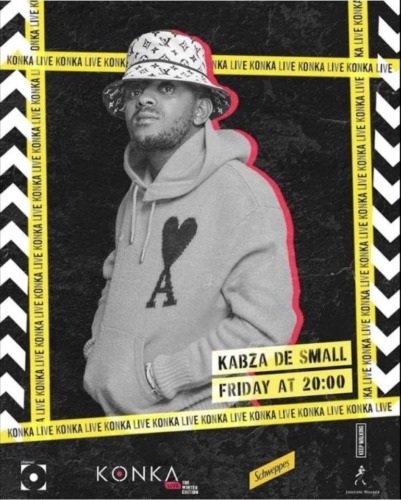 Step into the realm of Amapiano mastery with Kabza De Small's exhilarating "Konka Live Mix."
Renowned for his prowess as a hitmaker and a live performer, Kabza De Small's mix promises an electrifying journey through the pulsating rhythms and captivating melodies of the Amapiano genre.
The mix is a testament to Kabza De Small's ability to curate and manipulate sounds, creating an immersive sonic experience that transcends time and place.
Each track selection is a testament to his deep understanding of the genre and his innate ability to read the crowd's energy.
Kabza's recent was when he worked on Deeper Phil's track titled S'hamba Nabo featuring Young Stunna.
Kabza De Small's "Konka Live Mix" is more than just a collection of songs; it's a sonic journey that captures the essence of Amapiano culture.
From the soulful melodies to the infectious rhythms, the mix invites listeners to lose themselves in the dance, letting the music guide their movements and emotions.
So, whether you're a dedicated Amapiano enthusiast or a newcomer to the genre, Kabza De Small's "Konka Live Mix" promises an unforgettable experience that showcases the genre's innovation and boundless energy.
Kabza De Small – Konka Live Mix (28/31 July 2023)