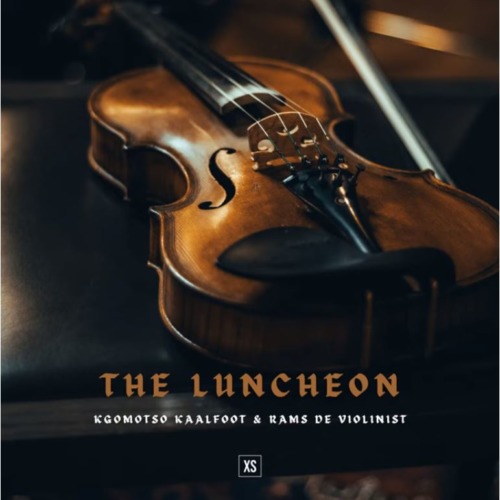 "The Luncheon" by Kgomotso Kaalfoot and Rams De Violinist is a composition that showcases the beauty and emotive power of the violin.
The track is a collaboration that combines the violin's rich melodies with contemporary production elements, resulting in a track that's both classical and modern.
The song opens with the evocative sound of the violin, immediately setting a contemplative and reflective mood.
As the track unfolds, electronic textures and subtle rhythms create a harmonious backdrop that enhances the emotional impact of the violin's performance. Rams De Violinist made this appearance after he worked on Abidoza's track Till We Meet Again (Tribute to DJ Sumbody) featuring Mduduzi Ncube.
The collaboration between Kgomotso Kaalfoot and Rams De Violinist results in a composition that's both soothing and emotionally resonant. "The Luncheon" is a showcase of their skill as musicians and their ability to create a fusion of classical and contemporary sounds.
Kgomotso Kaalfoot & Rams De Violinist – The Luncheon