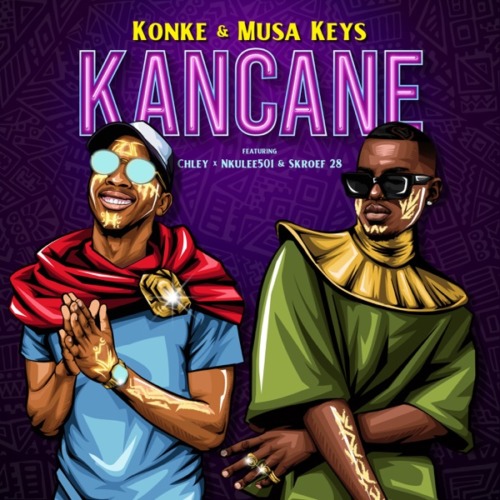 Konke and Musa Keys make this new release titled Kancane featuring Chley, Nkulee501, and Skroef28.
The Amapiano artists come out for their fans as they make this new release.
Fans know what to expect from Musa Keys now after his Selema hit that took him more famous. He continues to play his part in the industry by adding more releases to it.
Musa Keys also worked with Major Keys when they combined together and dropped Inkunz featuring Xduppy and Lwamii.
They continue to deliver for their fans as they drop this new track.
Konke & Musa Keys – Kancane ft. Chley, Nkulee501 & Skroef28
Konke & Musa Keys – Kancane ft. Chley, Nkulee501 & Skroef28
Konke & Musa Keys – Kancane ft. Chley, Nkulee501 & Skroef28