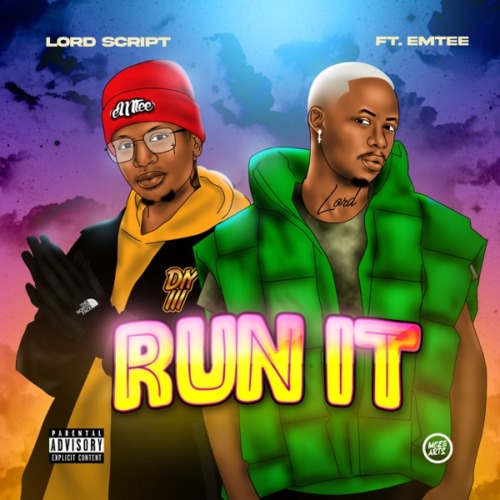 Prepare for a dynamic collaboration between Lord Script and Emtee in the energetic track "Run It".
This hip-hop anthem is a fusion of catchy hooks, slick verses, and vibrant production that will make you feel empowered and ready to conquer the world.
"Run It" showcases Lord Script's lyrical dexterity and Emtee's signature flow, creating a synergy that is both captivating and infectious.
He recently also dropped Shibilika Remix featuring Okmalumkoolkat, MusiholiQ, Blxckie, Audiomarc, and Nasty C.
The track is fueled by hard-hitting beats, energetic synths, and a catchy chorus that will have you singing along in no time.
The lyrics delve into themes of perseverance, ambition, and the drive to succeed, making "Run It" an anthem for anyone chasing their dreams. With its undeniable energy and empowering message, "Run It" is a track that inspires and motivates listeners to go after what they want with confidence and determination.
Lord Script – Run It ft. Emtee