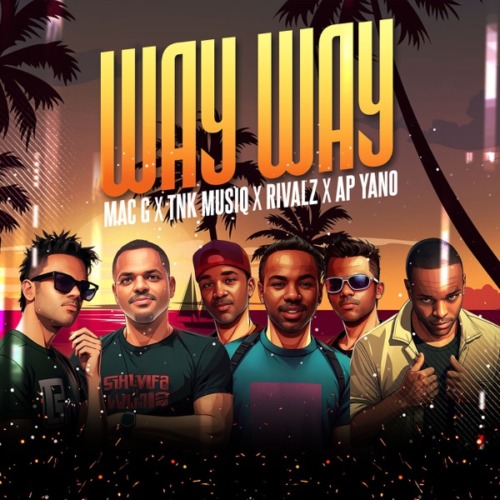 "Way Way" by MacG featuring TNK MusiQ, Rivalz, and AP Yano is a track that exemplifies the collaborative spirit of Amapiano music.
The song opens with an infectious beat and a catchy melody that sets the stage for a danceable and groove-inducing experience.
Each artist brings their unique vocal style to the track, creating a dynamic and engaging interplay of voices.
MacG and T-Man pulled their stunt together when they dropped their Yanos N Chill album.
The title "Way Way" suggests a journey, and this track is indeed a sonic journey that takes listeners on a joyful ride through the world of Amapiano.
The fusion of electronic elements, vibrant beats, and spirited vocal performances results in a song that's perfect for the dancefloor and a celebration of the genre's lively and energetic spirit.
It's a standout addition to the vibrant South African music scene.
MacG – Way Way ft. TNK MusiQ, Rivalz & AP Yano