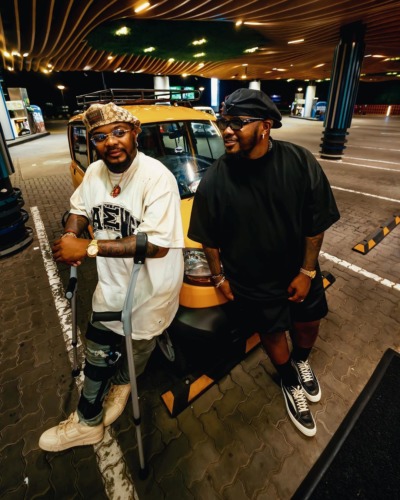 The "Amapiano Balcony Mix Live at Mushroom Park, South Africa" by Major League DJz is a pulsating and dynamic mix that captures the essence of Amapiano in a live setting. The mix kicks off with infectious beats and seamlessly weaves through a tapestry of Amapiano tracks, creating a continuous and immersive dance experience.
Major League DJz showcases their expertise in curating a mix that keeps the energy high and introduces listeners to a diverse range of Amapiano sounds.
The Amapiano DJs made their most recent when they worked with Jay Sax on their MEMORIES track featuring Buja.
The live setting adds an extra layer of excitement, making it feel like a virtual journey through the heart of Amapiano culture.
This mix is perfect for those who appreciate the live energy and spontaneity of a DJ set, offering an engaging and dance-worthy selection of Amapiano anthems. The mix is a testament to Major League DJz's ability to craft an unforgettable sonic experience.
Major League DJz – Amapiano Balcony Mix Live at Mushroom Park, South Africa