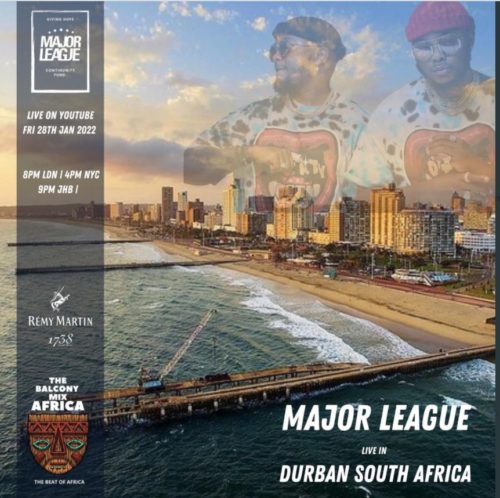 Amapiano DJs, Major League DJz, hits the club once again with their new mix titled Amapiano Balcony Mix (Live In Durban) S4 Ep5.
The producers continue to elevate South African music by taking it to themselves to appear every weekend on an Amapiano mix.
They made their last appearance on Amapiano Balcony Mix (Live In Capetown) S4 Ep4.
As they carved out their album Outside, they took the new track in rounding up 2021.
They take this new project all the way to Ghana when they release it.
Hitting the clubs this night and bringing light to the city, they drop this new track.
Major League DJz – Amapiano Balcony Mix (Live In Durban) S4 Ep5