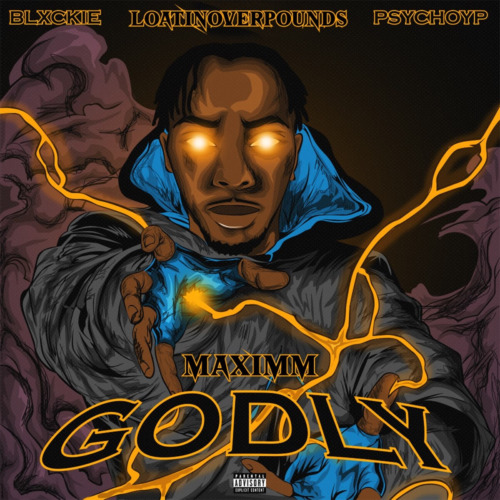 "Godly" by Maximm, Blxckie, and PsychoYP featuring Loatinover Pounds is a high-octane hip-hop track that exudes confidence and lyrical prowess.
Maximm, Blxckie, and PsychoYP deliver dynamic and commanding verses that showcase their lyrical dexterity and charismatic delivery.
Loatinover Pounds adds his own unique style and charisma to the track, creating a dynamic and memorable collaboration. Blxckie pulls this new one after his Pipe Down (Freestyle).
The production is marked by a bold beat and an unapologetic atmosphere that emphasizes the message of the song.
With its empowering lyrics and energetic delivery, "Godly" is a testament to the power of hip-hop to inspire and uplift, offering a musical affirmation of ambition and the pursuit of greatness.
Maximm, Blxckie & PsychoYP – Godly ft. Loatinover Pounds