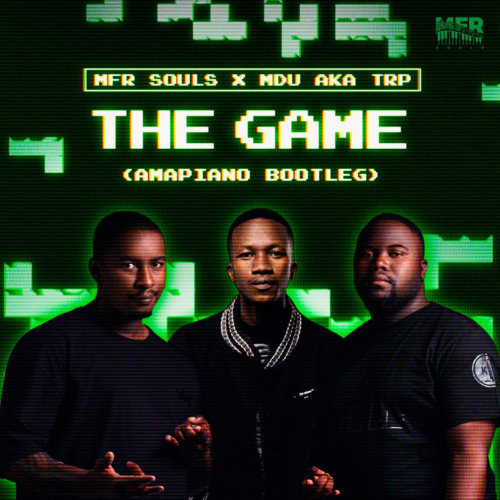 MFR Souls and MDU aka TRP team up to deliver a captivating Amapiano bootleg of "The Game." This track takes the listener on a euphoric journey through the infectious rhythms and grooves of the Amapiano genre.
The song opens with Amapiano's signature piano chords, immediately setting a laid-back and mesmerizing atmosphere. As the beat drops, the irresistible bassline and hypnotic melodies take over, creating a dancefloor-ready anthem.
The Amapiano legends made their most recent when they dropped Live Musical Experience Mix (Episode 1).
"The Game (Amapiano Bootleg)" is an exploration of the irresistible allure of the Amapiano sound. It's a celebration of the genre's ability to bring people together, igniting a sense of joy and unity on the dance floor.
The production is seamless, flawlessly blending the elements of the original track with the unique charm of Amapiano. The result is a refreshing take on "The Game," breathing new life into the song and appealing to both Amapiano enthusiasts and newcomers to the genre.
With this bootleg, MFR Souls and MDU aka TRP showcase their prowess as producers and their deep appreciation for the Amapiano movement. It's a track that will have you dancing from start to finish, showcasing the infectious power of Amapiano music.
MFR Souls & MDU aka TRP – The Game (Amapiano Bootleg)