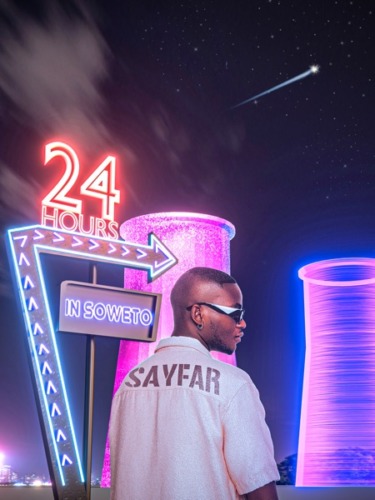 "Imiyalo" by Sayfar featuring Snenaah & Chley is a soul-stirring Amapiano track that enchants listeners with its emotive melodies and evocative vocals.
The song opens with a gentle and melodic introduction, immediately setting an atmospheric and introspective tone.
Sayfar's production provides a captivating backdrop for the heartfelt vocals of Snenaah & Chley, creating a poignant and emotionally charged composition.
The South African artist dropped the new release from his EP titled 24 Hours.
"Imiyalo" explores themes of love, longing, and introspection, inviting listeners on an emotional journey through its heartfelt lyrics and serene melodies.
The track is perfect for those seeking music that evokes deep emotions and offers a reflective and emotive listening experience.
Sayfar – Imiyalo ft. Snenaah & Chley