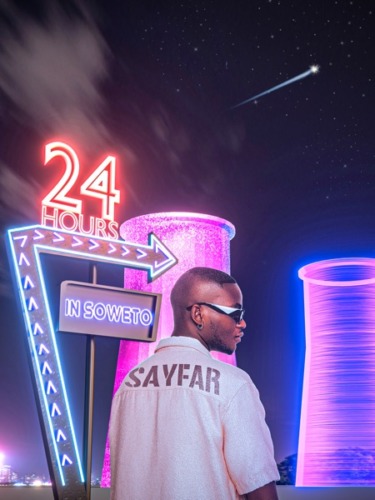 "Ngalo (Umthandazo)" by Sayfar featuring Optimist Music ZA is a mesmerizing Amapiano track that weaves together pulsating rhythms and soulful melodies. The song kicks off with an entrancing beat, setting a captivating and immersive tone.
Sayfar's expert production creates a vibrant sonic landscape that perfectly complements the emotive vocal contributions of Optimist Music ZA.
The South African artist dropped the new release from his EP titled 24 Hours.
The track seamlessly blends traditional Amapiano elements with modern production techniques, resulting in an entrancing and melodious composition.
"Ngalo (Umthandazo)" is an anthem that invites listeners to lose themselves in its infectious rhythm and soulful melodies. It's a track that uplifts spirits and transports listeners to a euphoric musical realm.
Sayfar – Ngalo (Umthandazo) ft. Optimist Music ZA