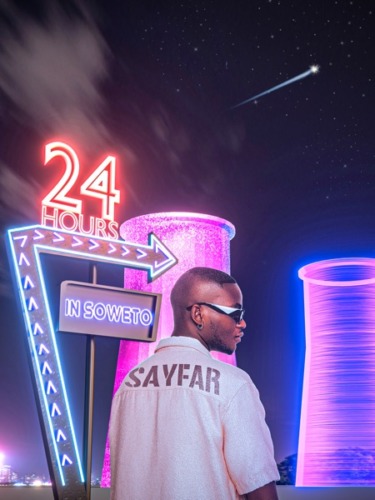 "Shoota" by Sayfar featuring Chley & Ceeka RSA is a high-energy Amapiano track that bursts with infectious rhythms and vibrant melodies from the very start.
The song immediately sets an upbeat and dance-inducing atmosphere.
Sayfar's expert production creates a dynamic sonic landscape that perfectly complements the energetic vocal contributions of Chley & Ceeka RSA.
The South African artist dropped the new release from his EP titled 24 Hours.
The track seamlessly blends traditional Amapiano elements with modern production techniques, resulting in an exhilarating and lively composition.
"Shoota" is an anthem for the dancefloor, inviting listeners to groove along to its catchy hooks and pulsating beats. It's an irresistible addition to any playlist meant for uplifting and lively vibes.
Sayfar – Shoota ft. Chley & Ceeka RSA