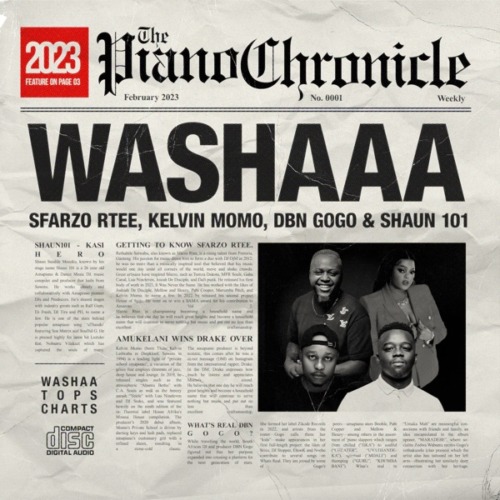 Sfarzo Rtee, Kelvin Momo, and DBG Gogo appear in papers for theirs on Washaa featuring Shaun 101.
The country is currently reading all about them as they make it worth it.
Sfarzo Rtee and DBN Gogo also recently delivered on Tech 2222 (Final version).
Sfarzo Rtee also recently delivered his House Of Sgija EP. He also worked with DBN Gogo on Signature Move. Sfarzo Rtee also made one of his recent when he dropped Kuvaliwe featuring Yumbs, Mashudu, and Mzu M.
Putting something new for their fans, they drop this new round.
Sfarzo Rtee, Kelvin Momo & DBN Gogo – Washaa ft. Shaun 101