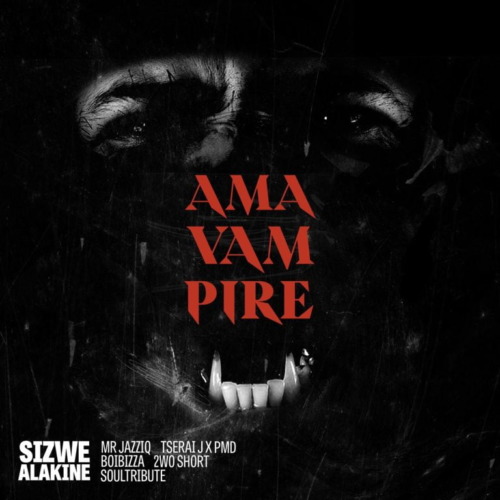 Sizwe Alakine continues to entertain his fans as he drops AmaVampire featuring Mr JazziQ, Tserai J, PMD, Boibizza, 2wo Short, and Soultribute.
He recently dropped the track After tears featuring  DJ Stokie, Boohle & Tycoon.
He also worked with Busta 929 when they dropped Ausi Mapula from Thupa records.
This shows how much he is enjoying the Amapiano genre as he also worked with Mellow and Sleazy on Casablanca featuring Madumane and Mpura.
He drops this new track as one of the grooves for the weekend.
Sizwe Alakine – AmaVampire ft. Mr JazziQ, Tserai J, PMD, Boibizza, 2wo Short & Soultribute
Sizwe Alakine – AmaVampire ft. Mr JazziQ, Tserai J, PMD, Boibizza, 2wo Short & Soultribute
Sizwe Alakine – AmaVampire ft. Mr JazziQ, Tserai J, PMD, Boibizza, 2wo Short & Soultribute