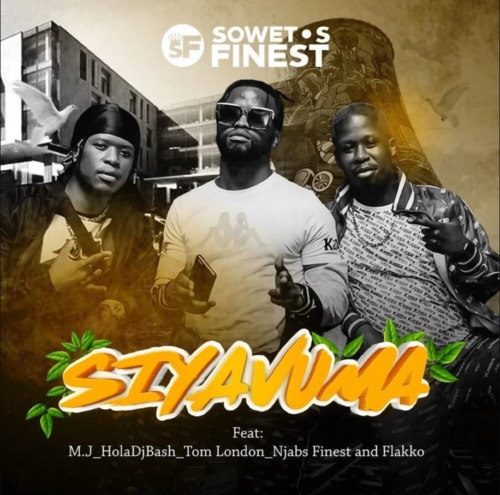 Soweto's Finest brings it higher with a new track titled Siyavuma featuring M.J, HOLADJBASH, Tom London, Njabz Finest, and Flakko.
They bring the game back for their fans in a new way as they drop this track.
Soweto's Finest made their last offering on their EP titled 15 Years Of Soweto's Finest.
They also featured Nobantu Vilakazi on the track titled 15 Years and a few more.
Making a bigger appearance this time, they drop this sweet jam.
Soweto's Finest – Siyavuma Ft. M.J, HOLADJBASH, Tom London, Njabz Finest & Flakko
Soweto's Finest – Siyavuma Ft. M.J, HOLADJBASH, Tom London, Njabz Finest & Flakko
Soweto's Finest – Siyavuma Ft. M.J, HOLADJBASH, Tom London, Njabz Finest & Flakko