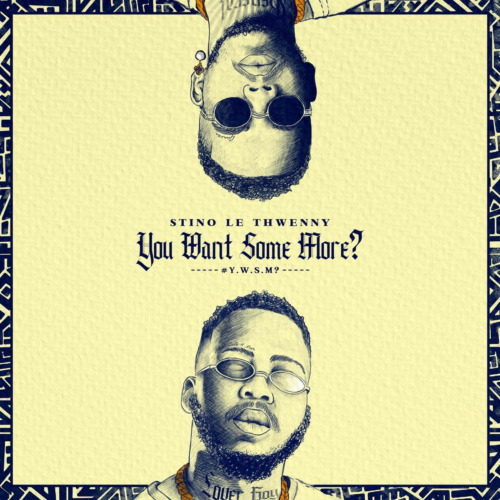 Get ready for a collaboration that combines lyrical prowess and undeniable charisma as Stino Le Thwenny teams up with the talented Nadia Nakai in the explosive track "Snakes in the Grass". This hip-hop anthem is a powerful exploration of loyalty, betrayal, and rising above the negativity that surrounds us.
"Snakes in the Grass" is a hard-hitting track that showcases Stino Le Thwenny's impeccable flow and lyrical delivery.
With thought-provoking verses, he addresses the challenges of navigating through a world filled with deceit and fake friends. Nadia Nakai adds her signature style to the track, elevating it with her confident and commanding presence.
Stino Le Thwenny also included another round titled Sporo featuring Cassper Nyovest and Tyler ICU.
The production is edgy and dynamic, with pounding beats and atmospheric melodies that create an intense and captivating backdrop for the artists' performances.
This collaboration is a testament to the artists' ability to create a powerful narrative through their music. "Snakes in the Grass" encourages listeners to stay vigilant, trust their instincts, and surround themselves with genuine individuals who have their best interests at heart.
With its impactful lyrics and infectious energy, this track is sure to resonate with fans of authentic and meaningful hip-hop.
Stino Le Thwenny – Snakes in the Grass ft. Nadia Nakai