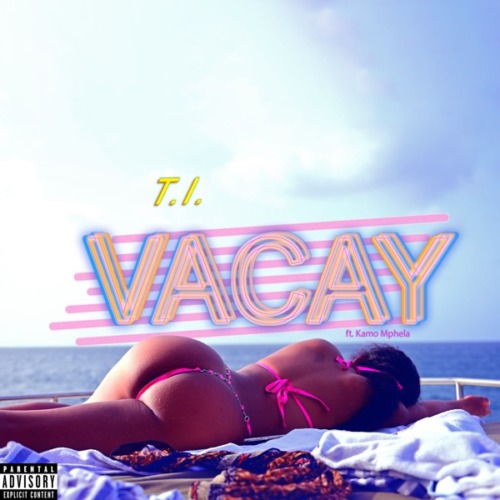 "Vacay" by T.I featuring Kamo Mphela is a vivacious and high-energy track that promises to bring the party to life. From the moment the music starts, you're greeted with a pulsating beat and electrifying energy.
T.I's production skills are evident as he seamlessly blends electronic elements with catchy hooks, creating a danceable and infectious rhythm.
Kamo Mphela continues to make wave for the country. Her recent was on Ms. Cosmo's track titled Woza La featuring Blxckie, RudeBoyz, and Nobantu Vilakazi.
Kamo Mphela's vocals and verses add an extra layer of dynamism, making "Vacay" a standout track.
The title, "Vacay," is a nod to the vacation vibe that this track exudes. It's an ideal choice for those looking to let loose, dance, and celebrate life. "Vacay" is a sonic invitation to escape and enjoy the moment, making it a perfect addition to any party or club playlist.