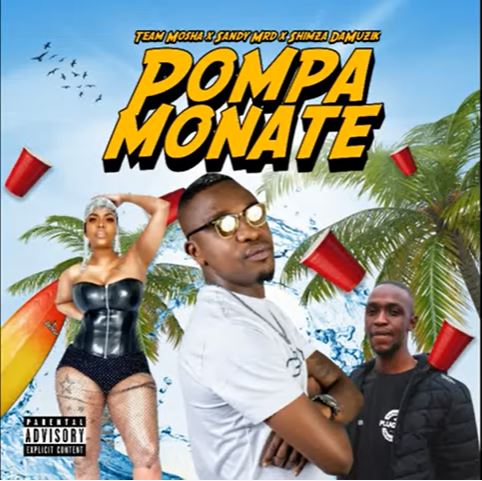 Team Mosha brings the effort of Sandy Mrd and Shimza Damuzik on a new vibe titled Pompa Monate.
They delivered the kind of vibe needed at the beach and at clubs.
Team Mosha had his last appearance featuring on Mapara A Jazz's track titled Stoko Seleteng. He also went ahead dropping his single titled Zaka Zaka featuring Dr Malinga.
Sandy Mrd and Shimza Damuzik take it along with Team Mosha as they deliver a new track.
Team Mosha, Sandy Mrd & Shimza Damuzik – Pompa Monate