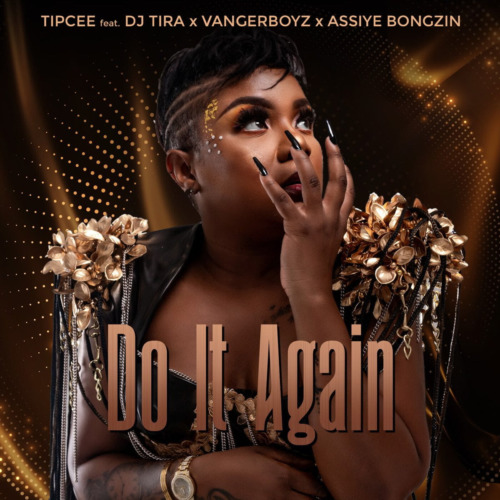 Tipcee makes the weekend appearance by dropping this new track titled Do It Again featuring DJ Tira, Assiye Bongzin, and Vanger Boyz.
The song is an infectious and high-energy Gqom track that invites listeners to dance and celebrate.
The track opens with a rhythmic and pulsating instrumental introduction immediately setting a lively and danceable tone. Tipcee's energetic vocals take center stage, delivering lyrics that encourage listeners to let loose and have a good time.
DJ Tira continues to play his part as a GQom artist. He recently held the weekend by also dropping Cela S'khulume featuring Xowla and Lwah Ndlunkulu.
DJ Tira's contribution to the track adds an authoritative and commanding presence, elevating the song's intensity. Assiye Bongzin and Vanger Boyz's vocal contributions further enhance the track's dynamic interplay between artists.
The production of "Do It Again" is characterized by its driving beats, catchy hooks, and vibrant arrangements. The fusion of Gqom and electronic dance elements creates a rhythm that is impossible to resist.
The collaboration between Tipcee, DJ Tira, Assiye Bongzin, and Vanger Boyz results in a track that captures the essence of the Gqom genre's party spirit. The song's infectious rhythm, energetic vocals, and pulsating production make it a must-have addition to dance playlists and party atmospheres.
Tipcee – Do It Again ft. DJ Tira, Assiye Bongzin & Vanger Boyz