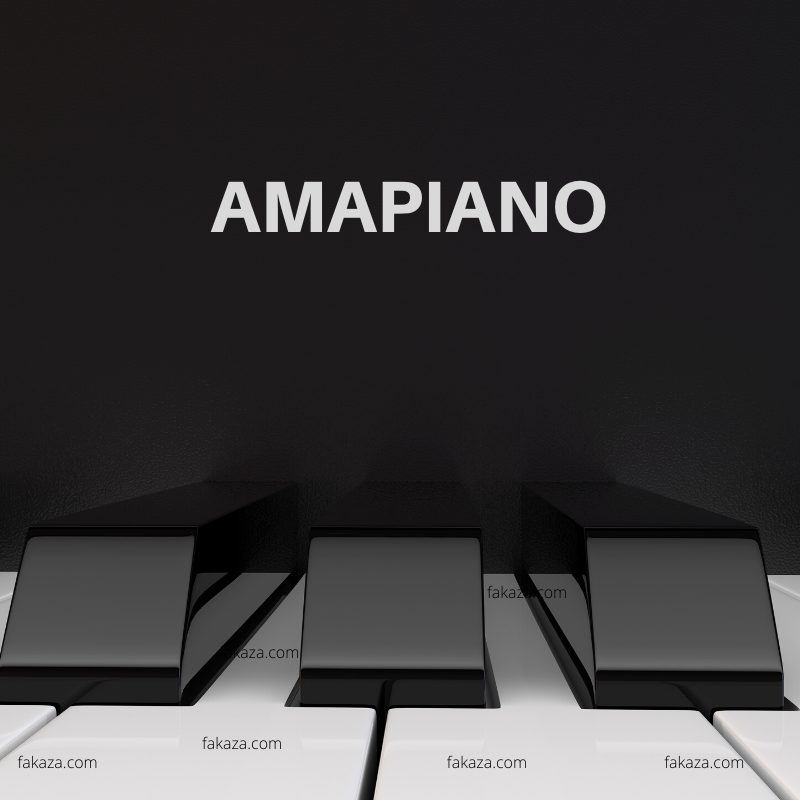 Hottest / Top 50 Amapiano Songs on Fakaza 2020.
We compile a list of the most sorted Amapiano songs on South Africa's largest music website Fakaza for the year 2020. Like last year, the list is dominated by Kabza De Small and DJ Maphorisa.
The good thing about this year's ranking is that there are new names. Artists like Focalistic, Nomcebo, Marapa A Jazz among others debuted on the list.
Check out the top Amapiano releases for 2020 below.
1. Kabza De Small & DJ Maphorisa – eMcimbini ft. Aymos, Samthing Soweto, Mas Musiq & Myztro
eMcimbini was taken off the Scorpion Kings Live project that was released before the lockdown. The Scorpion Kings Live concert never took place but the album held people down during the first phase of COVID19 restrictions and prior to that. It is our most streamed Amapiano song this year.
2. Kabza De Small & DJ Maphorisa – Phoyisa ft. Cassper Nyovest, Qwestakufet
Phoyisa was released on December 31st, 2019. The song kickstarted 2020 for most South Africans and is undoubtedly one of the biggest Amapiano releases ever with the viral videos that followed it at that time.
3. Sha Sha – Tender Love ft. DJ Maphorisa, Kabza De Small
Tender Love by Sha Sha was also released last year. The song however became a certified hit in 2020.
4. Focalistic – Ke star ft. Vigro Deep
Ke Star is the most traveled Amapiano song ever. The song is one of the biggest songs in Nigeria for some time and remains so as at the time of publishing this article.
5. DJ Maphorisa & Kabza De Small – Hello
Like Phoyisa and eMcimbini, Hello is also off the Scorpion Kings Live project put together by DJ Maphorisa and Kabza De Small. The song was solely performed by DJ Maphorisa or Madumane depends on how you see him,
6. Mapara A Jazz – John Vuli Gate ft. Ntosh Gaz & Colano
Like Ke Star, John Vuli Gate also traveled. The song was a viral sensation after a video of some college girls dancing to it hit social media.
7. Nomcebo Zikode – Xola Moya Wam ft. Master KG
Open Mic production star Nomcebo linked up with Master KG for Xola Moya Wam. The song was a radio hit instantly and went on to be the most successful single of her debut studio offering.
8. Kabza De Small & DJ Maphorisa – Lorch ft. Semi Tee, Kammu Dee & Miano
Lorch was a 2019 release but fired up into 2020. The song was promoted with a visual that has gathered nearly 3million Youtube views.
9. Mas Musiq – Zaka ft. Aymos, Kabza De Small & DJ Mphorisa
Zaka is a soothing Amapiano recording performed by poroduer Mas Musiq feauring vocalist Aymos and the Scorpion Kings.
10. DJ Maphorisa & Kabza De Small – Sandton ft. Focalistic, Kamo Mphela & Bontle Smith
11. Kabza De Small & DJ Maphorisa – Idliwe ft. Mlindo The Vocalist & Howard
12. King Monada, Madumane, Kabza De Small, Sha Sha – Lerato Fela
13. Semi Tee – Gabadiya ft. Miano, Kammu Dee & Ora Dee
14. MFR Souls – Love You Tonight ft. Kabza De Small, DJ Maphorisa & Shasha
15. Soweto's Finest – Tikoloshi ft. Kaygee Da King & Bizizi
16. DJ Maphorisa & Kabza De Small – Ithemba'lam ft. Sha Sha
17. MFR Souls – Amanikiniki ft. Major League, Kamo Mphela & Bontle Smith
18. Kabza De Small & DJ Maphorisa – Nana Thula ft. Njelic
19. MFR Souls – Lalela ft. The Squad
20. Major League & Focalistic – Ndik'Uze ft. Kabza De Small, Moonchild Sanelly & The Lowkeys
21. Semi Tee – Mercedes ft. Focalistic
22. JazziDisciples & Mr JazziQ – Askies ft. Josiah De Disciple, FakeLove, Moonchild Sanelly & MDU aka TRP
23. Nicole Elocin & Tyler ICU – Bella Ciao ft. Kabza De Small & DJ Maphorisa
24. Mariechan – everything i wanted ft. DJ Maphorisa & Kabza De Small
25. DJ Maphorisa & Kabza De Small – Indaba Ka Bani ft. Kamazu & Mas Musiq
26. Soa mattrix, SoulfulG & Shaun101 – Uthando
27. Kabza De Small & DJ Maphorisa – Piki Piki ft. Vyno, Cassper Nyovest & Myztro
28. Kabza De Small & DJ Maphorisa – Phakathi Inside ft. Robot Boii
29. Mas Musiq – Mthande ft. DJ Maphorisa, Kabza De Small, Riky Rick & Sha Sha
30. Samthing Soweto – Akulaleki ft. DJ Maphorisa, Kabza De Small & Shasha
31. Mas Musiq & Aymos – Shonamalanga ft. Myztro
32. Busiswa – SBWL ft. Kamo Mphela
33. Vigro Deep – Gegedla ft. Kamo Mphela
34. De Mthuda & Njelic – Ebumnandini ft. Mkeyz
35. Samthing Soweto – Lotto ft. Mlindo The Vocalist, DJ Maphorisa & Kabza De Small
36. Kammu Dee – Siya Trenda ft. Cassper Nyovest, Semi Tee & Miano
37. Kabza De Small & DJ Maphorisa – Imali Yam ft. Howard & Corry Da Groove
38. Semi Tee – Scooter ft. Kammu Dee, Miano & DJ Maphorisa
39. Kabza De Small & DJ Maphorisa – Energy ft. TylerICU & Focalistic
40. Focalistic – Ke Busy ft. Kabza De Small & DJ Maphorisa
41. DJ Maphorisa & Kabza De Small – Qoqoqo ft. Mlindo The Vocalist
42. Tshego – No Ties (Amapiano Remix) ft. King Monada & MFR Souls
43. Aymos & Kabza De Small – iParty Yami
44. Reece Madlisa & Zuma – Sithi Sithi ft. Mr JazziQ & Busta 929
45. Focalistic – Blecke ft. JazziDisciples
46. Kabza De Small – Sponono ft. Wizkid, Burna Boy, Cassper Nyovest, Madumane
47. Semi Tee – Lemonade ft. Ma Lemon
48. DJ Maphorisa & Kabza De Small – Phumelela ft. Mawhoo & Myztro
49. DJ Maphorisa & Kabza De Small – Abuyile Amakhosi ft. King Tha & Busiswa
50. DJ Maphorisa & Kabza De Small – Korobela ft. Njelic & Kamazu
Notable Motions
Mr JazziQ & Busta 929 – VSOP ft. Reece Madlisa, Zuma, Mpura & Riky Rick
Zandimaz – Emathandweni ft. Nokwazi
Riky Rick – Ungazincishi ft. Focalistic & Tyler ICU
Vigro Deep – International ft. Sdala the Vocalist
Kabza De Small – Nia Lo ft. Nia Pearl
Major League & Abidoza – Le Plane E'Landile ft. Cassper Nyovest, Kammu Dee & Ma Lemon
Vico Da Sporo – Luthando ft. Sandile
Vico Da Sporo – Umuhle Ntombi ft. Sandile
Vigro Deep – Blue Monday ft. Focalistic
Mr JazziQ & 9umba – uLazi ft. Zuma & Mpura
Reece Madlisa & Zuma – Jazzidisciples (Zlele) ft. Mr JazziQ & Busta 929