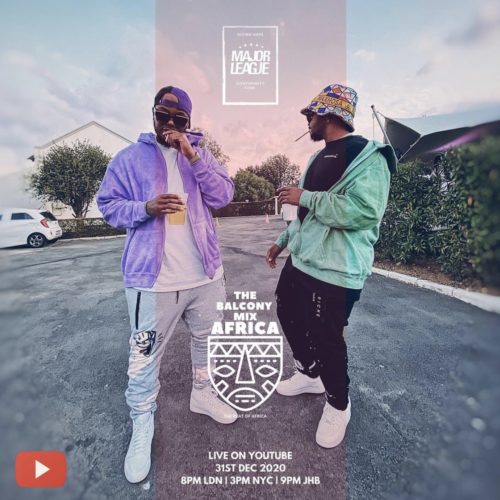 A lot has happened in the month of May 2021 but the Major League DJs have done their best in bringing the Amapiano Live Balcony Mix to their fans.
They have been taking different mixes with a different artist every Friday and show their fans different levels of Amapiano in different African countries.
They took it to Ghana with DJ Maphorisa and have also announced to take it to Nigeria with LuuDadeejay.
Semi Tee, Musa Keys, Jaivane, Kwiish SA, made it into the Balcony Mixes for April 2021.
Despite all the situations that came through, Major League was still able to pull it up with Njelic and DJ Maphorisa.
1. Major League & Njelic – Amapiano Live Balcony Mix Africa B2B (S2 EP15)
2. Major League & DJ Maphorisa – Amapiano Live Balcony Mix Africa B2B (S2 EP16)