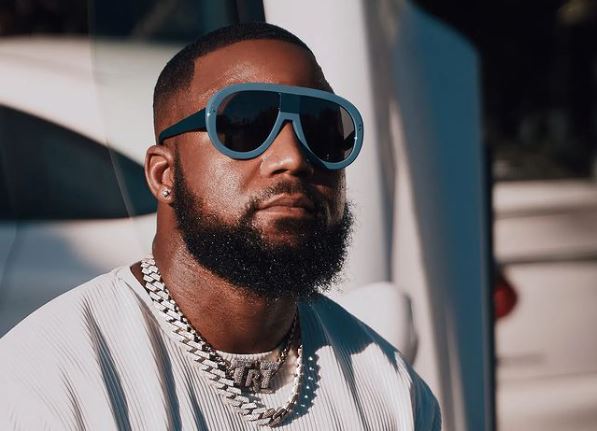 The South African music industry is broad however, some artists are consistent in delivering hit tracks to their fans. The game however changed this time as more and more artists keep showing faces to deliver hot releases.
Top artists like Busiswa, De Mthuda, A-Reece,  Mr JazziQ, have held the wheel for the past years by coming through with a hit song or more than every year. This year has entertained more hits songs from the newbies and unfortunately, some of our top artists don't have a hit song yet.
The list below contains names of South African top artists without a hit yet this year, 2022.
1. Busiswa: The South African Queen has been on a low for a while now. She's known for constantly delivering hit songs to her fans either in singles or featured tracks. She dropped a hit track with Mr JazziQ in 2021 titled Makazi and she also worked with Naira Marley on Coming which both are hit tracks. However, Busiswa has made few appearances this year but her fans couldn't relate. She opened the year with Where You Dey Go featuring Naira Marley but the numbers were low.
2. Mr JazziQ: JazziQ faced a lot of criticism in the industry after he dropped his Party With The English album. He went consistent by also dropping another album this year but seems it could not also get to the standard. Mr JazziQ is known for his hits tracks like Woza, VSOP, Amaneigbour, Zlele, and a couple more.
3. De Mthuda: De Mthuda is one of the pioneers of Amapiano in the country and he is known for his magic creations. He has released tons of tracks this year and has also worked with other artists in the industry. His Jola track is currently sitting on 4M views on YouTube as he continues to take his place in the industry.
4. Kamo Mphela: The South African dancer who turned into a vocalist has been doing so well in the industry. Within the space of her acceptance, she has released a few hit songs and also an EP project. Kamo Mphela is yet to have a hit song for her fans yet though she recently dropped Ghost featuring Felo Le Tee and Daliwonga.
5. Cassper Nyovest: Mufasa has played a dual role this year by playing his games both in the Hip Hop and Amapiano genre. Cassper has been steady in the game by delivering hit tracks to his fans. He also had an Amapiano breakthrough last year when he dropped Siyathandana featuring Boohle. Though he has released a couple of Hip Hop tracks this year Cassper seems to still have a space to fill.
6. DJ Tira: The GQom producer and artist have a strong fan base he delivers to every year. DJ Tira is known for his nice production and the role he plays in the industry. He released a hit track last year titled Ngilimele featuring Q Twins and he has been doing so for the past years too.
7. Zakes Bantwini: Zakes Bantwini released Osama last year and got his fans singing it like a country song. However, Zakes has announced he would be retiring from the music industry after his next project. His fans are still waiting for another track from him but he shows he is taking his time till he's ready for another hit.
8. A-Reece: A-Reece has been repping the Hip Hop industry so well as he is known for shaking the country anytime he drops a track. Unfortunately, A-Reece has not been getting the same energy from his fans as they believe he has also reduced his energy. A-Reece has appeared on many tracks so far this year and also dropped projects but got a common response from his fans.
9. King Monada: The Limpopo artist has been doing well for his fan base by giving them a hit every year. But recently he has been showing some slack. Most of his videos on YouTube are more than a million views but recently the numbers have not been adding up.
10. Emtee: Emtee has been a very good representative of the South African Hip Hop industry. He has been giving it his all to make sure his fans are not bored with his music. He has been consistent every year but needs a little add-up this year to keep his fan base.
However, the year is not over and we can still expect more from them.