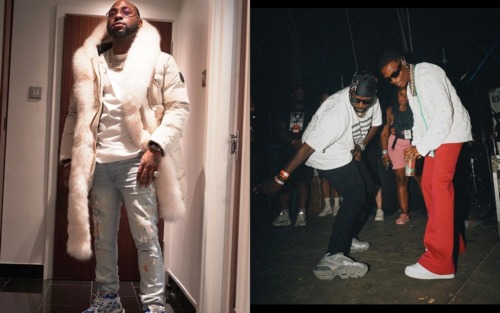 Amapiano originated in South Africa and has since become arguably the hottest music genre in Africa. The genre is in its prime and has gained attention from top African artists. Amapiano is currently the musical trend on all social media platforms from TikTok to Instagram and it seems everyone is jumping on the fame.
Like every other culture that becomes mainstream, there will be a question of its source. Nigerians, in the case of Piano, believe they made the genre what it is today. It is rather surprising that there is a contest between South Africans and Nigerians because there seems to be more synergy than ever between the two African nations. But it seems Amapiano is too big to be resolved.
South African creatives deserve all the credit they can get for birthing a genre and making it what it became. Nigerian stars on the other hand believe Piano did not travel beyond the shores of South Africa until they got involved in it, this is where the debate comes in.
Nigerian artists like; MayD, Davido, Kiddominant, Wizkid, Burna Boy, and a few more had their part in it. The record actually speaks for itself that the first official collaboration was between Cassper Nyoveset and Kiddominant on eWallet. However, Sponono had been released as a leak before then but not on the official ground.
Davido's influence on the genre also might have made the genre more popular among Nigerians but Amapiano surely had its success before then. The 30BG owner, Davido, worked with Focalistic on Champion Sounds which currently seats 21M views on YouTube. However, Costa Titch's Big Flexa which was released the same month currently seats 30M views on YouTube without the influence of a Nigerian artist.
South Africans deserve the larger credit for the genre. They've fought for the genre over time and have held on to it the way Nigerians did on Afrobeats. Despite Nigerians watering down, core Amapiano sounds for a local appeal, South Africans kept to their style of production and still got everyone's attention with the genre.
Another influence to reckon with from Nigeria is the YBNL artist, Asake, who is allegedly the first Nigerian to drop an Amapiano-influenced album. The album also makes him the first Nigerian to have a trending Amapiano project without the influence of a South African.
The contest of Amapiano between South Africans and Nigerians definitely looks like it'll take longer than expected. Both countries are currently in the business and are doing their best to make it as big as Afrobeats.
Nigerians have truly done their part for Amapiano but the real credit should be given to South Africans for holding the genre so strong all this while.