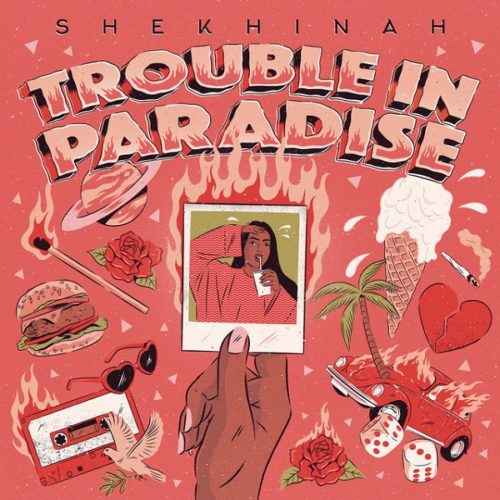 Shekhinah finally shares her Trouble In Paradise tracklist.
She has been taking tracks off the album since last year without releasing the rest of the tracklist. In coming off the album, she first dropped Fixate featuring Bey T before Tides.
The album holds 12 tracks in it with Bey T, Luke Goliath, and Hloma Soga as the featured artist on the album.
In cutting off the suspense also, she has pre-announced that the album will officially drop on the 7th Of May 2021.
Friday the 7th ❤️🥂 pic.twitter.com/N1stMiXmHy

— SHEKHINAH (@shekhinahd) May 5, 2021
1. Shekhinah – Tides
2. Shekhinah – Not Safe (Intro)
3. Shekhinah – Miserable
4. Shekhinah – Fixate ft. Bey T
5. Shekhinah – Questions
6. Shekhinah – Fall Apart ft. Luke Goliath
7. Shekhinah – Pick Up ft. Hloma Soga
8. Shekhinah – Insecure
9. Shekhinah – Diamonds Do (Interlude)
10. Shekhinah – Wedding Song
11. I Love It Here
12. Shekhinah – Beautiful