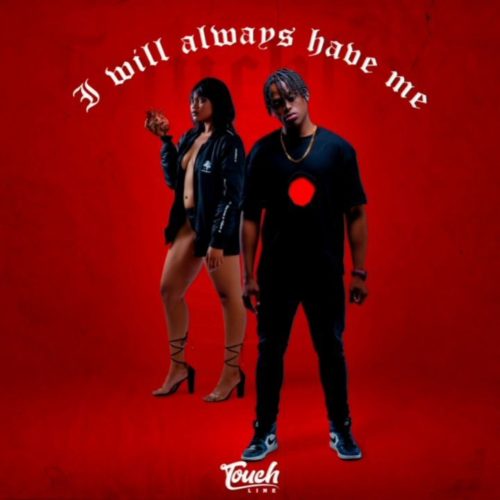 LYRICS: Touchline – I'll Always Have Me ft. Veena
[Verse 1: Touchline]
Ngivuk' ekseni with a young prayer
Then I'm on my way up
Kunabantu that pull me down but those that hold me down make sure I stay up
He made heaven but on day seven he created my day-ones
Your girl askin' me how my day was
But my days are good, girl, I don't do hard labour
I don't do 9 to 5, I don't get paid a month later
But I respect everybody that goes and gets paper
You tried to ride my wave but now you need a life saver
Every hood nigga's dream is to have white neighbours
We'd have nothing if wе relied on what life gavе us
It was a good day when God made us, ses' famous
Into oyaziyo is to z-z-z-z on me, sleep on me
She sends you a text but she CCs me secretly
Then she sees me secretly
She needs the D and dig deeply and eagerly
We repeat it weekly
Akekho oy' one, I gotta distribute it evenly
Understand that actions are the only thing that we believe
Stripper girls are the ones we love
Money we spend at Summit
That's a lot when we sum it up
Chats with i-oulady
Ngineminyaka ow'seven she saw it in me already
Heavy, deadly, Touchline
You try to minus me and cross me I become a plus sign
That's how I add pressure and I'm coming for what's mine
Hey waddup kleva? Ne mali iya count-eka
Girls in the summer time
You know, crop top sweater, Carvella, umbrella
But that's not where the shade comes from
It comes from girls that think that they're much better
And hate on each other
And the only other women that they love are their mothers
Damn!
And I don't know how I'm supposed to feel
Girls on Instagram are never real when they post a reel
You earn a salary, baby, we understand
Why compete with a honey that gets her money from her man?
Know you study and you work and you polishing the plan
But some nights you gotta dance with origin in your hand
Let your hair down, ukhululeke
Nje, uthul' ubheke
Lengane zifun' usheke, zifun' inyuku iphele
Mom Xhosa, dad Pedi, I don't have Zulu parents
But I need my coins to be bigger than Zulu earrings
Still sacrifice myself to make others happy
Jump for so many people but no one is there to catch me
Girls change, friends change but I'll always have me
And that's forever, uyang'thola?
[Chorus: Veena & Touchline]
And when there's nobody left I will always have me
And when there's nobody left I will always have me
(Girls change, friends change but I'll always have me)
[Verse 2: Touchline]
Uk'ring' i-waar boy ngimncanywa ngwenhliziyo yami yonke
Always herself, I'm always me, we don't do roleplay
Call her every night to see if she is doing okay
But I gotta let her deal with everything her own way
To hear her, I gotta listen to what she won't say
Help her deal with all the problems that she won't face
Meanwhile I've invested in cats I'd like to take the short way
That's money out the window like I'm paying at the tollgate
Cel' ung'yeke ngizenzele amaphutha wam'
Phuma kim' before ubon' i-cherry yakho iphuma kwam'
Ngo 2 ek'seni, and her phone's on silent
But her body's vibrating and I'm the one who's dialling
If I love again it's gonna be a big moment
But first I gotta fix what's really broken
That thing that left my pillow soaking
That thing that had me lose my focus
That thing that had me feeling hopeless
I put flowers on the passenger seat
I hit the highway at maximum speed
I offramp, I turn left on her street
I pull up and drop a package with the letter that I want her to read
I'm hurt but selflessly I pray for her until she's back on her feet
Inyembezi zifun' uk'yehla, sad tracks on repeat
Award show you saw me grabbing a seat
I look back and we speak
Two years later now you matter to me
And your body is my type of texture
So I type and text ya
You so gorgeous you would hype my ex up
If she see you she'll be under pressure
If I see you then I gotta sex ya, yes ja, uh
But I'm, still single like a new release
Currently no opportunity for unity
Because pain is something, that's usually delivered from you to me
What's going on is different to everything you believe
But I got zero regrets
Back to dealing with these niggas that have zero respect
Into enenza nithuke ukuthi you not rid of me yet
You know I'm king but you seem to forget, yeah
[Chorus: Veena & Touchline]
And when there's nobody left I will always have me
And when there's nobody left I will always have me
(Yeah)