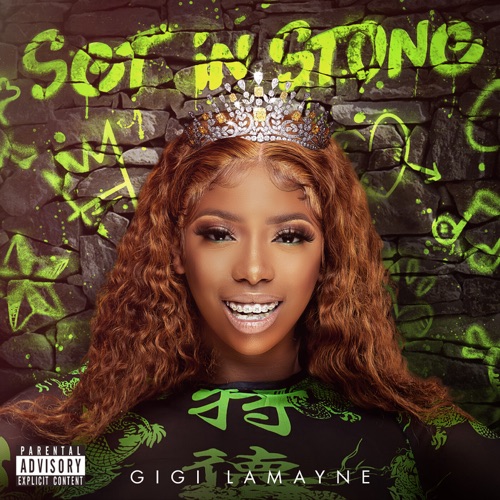 Gigi Lamayne is set to release her first project for the year titled Set In Stone tracklist.
The project holds 10 tracks and will be featuring artists like MusiholiQ, Busiswa, Big Zulu, and a few more on it.
Set In Stone will be dropping on the 20th of May this year. In announcing the project, she dropped a bonus track titled Mashonisa featuring Busiswa and Makhadzi.
She also recently dropped Empini featuring Big Zulu and Anzo.
The South African artist is definitely set to change her game this season as she drops the tracklist of her upcoming track.
ALBUM: Gigi Lamayne – Set In Stone (Tracklist)
1. Gigi Lamayne – Oh My Gin
2. Gigi Lamayne – George Goch ft. MusiholiQ & Majorsteez
3. Gigi Lamayne – iLotto ft. Kid X, Aux Cable & Phantom Steeze
4. Gigi Lamayne – Good Good ft. Don Calya
5. Gigi Lamayne – Fabiani ft. Alfa Kat & Naethebae
6. Gigi Lamayne – Empini ft. Big Zulu & Anzo
7. Gigi Lamayne – Wer U R ft. Vugat M Beats
8. Gigi Lamayne – Radio
9. Gigi Lamayne – B Day
10. Gigi Lamayne – Mashonisa ft. Busiswa & Makhadzi