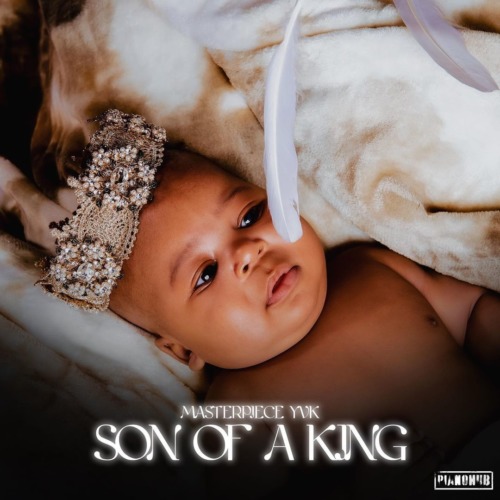 Masterpiece YVK will be launching an album soon titled Son Of A King. He projects the alum first with the official tracklist holding 10 tracks on it.
The project will be holding top artists like Mhaw Keys, Toss, Kwesta, Cooper SA, and a few more on it. Masterpiece YVK also gave credit to the producers as the likes of Kabza De Small, Mas Musiq, Da Muziqal Chef, Tyler ICU, and a few more produced most of the songs on it.
Masterpiece has also promised his fans to get a release this week as he'll be curving a track off it. His recent appearance was when he dropped Gubezela featuring Toss, Robot Boii & Deeper Phil
Son Of A King is set to drop 3rd of November 2022 and it sure is worth the introduction.
ALBUM: Masterpiece YVK – Son Of A King (Tracklist)
1. Masterpiece YVK – Soak Interlude ft. Ntsika & Mhaw Keys
2. Masterpiece YVK – Konnichiwa ft. Ntsika
3. Masterpiece YVK – Kgosi's Lullaby ft. King Kgosi
4. Masterpiece YVK – Wangkolota
5. Masterpiece YVK – Wishi Wishi ft. Snenaah
6. Masterpiece YVK – Trap & Loss ft. Toss
7. Masterpiece YVK – Bhekezela ft. 2woshort
8. Masterpiece YVK – Kunkra
9. Masterpiece YVK – Skelem ft. Kwesta
10. Masterpiece YVK – RIP Magents ft. Cooper SA