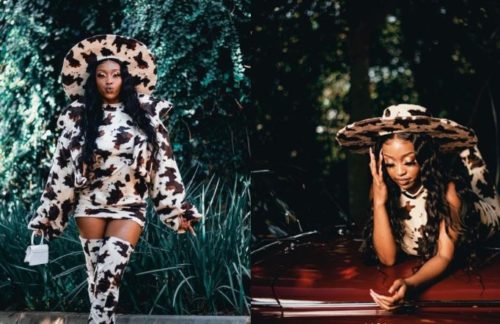 Kamo Mphela takes her career to the next level with the release of her latest single, Nkulunkulu and it's music video.
The video hits over half a million in 4 days after it got premiered on YouTube.
The music video quality is dope. The choreography, fashion and production is top notch.
Bontle Modiselle who was among those who directed the dance scene shared Behind The Scene of the making of the music video.
The mother of one was the one who shot the BTS and she shared it on Instagram.
"The Making of Kamo Mphela 'Nkulunkulu' Behind the Scenes by Bontle. Here's some exclusive behind the scenes footage in the making of Amapiano Queen @kamo_mphelaxx #Nkulunkulu music video, now on over 300K views in 3 days!! This Footage is shot and edited by me. I had the pleasure to be a part of the Choreography Team and co-directed the 'Last Supper' table scene," Bontle said.
Check out the video below:
View this post on Instagram