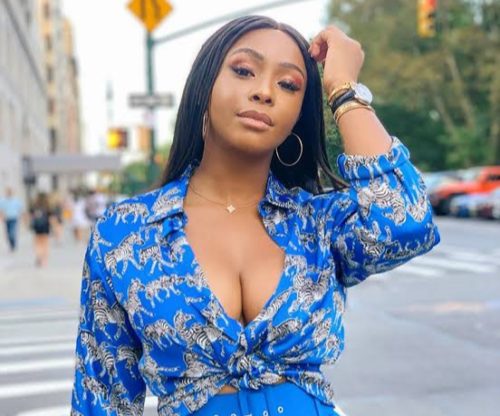 Boity claps back at fan calling her 'a typical South African woman'. This current century make good use of their social media both in a good and bad manner, making it hard sometimes for artists to keep calm while making any upload and move on because of the constant provocation from social media users. Boity is the recent proof of that
The Own your throne star 100K tweet is still causing disorder online, she indicated her love for money and how she would be welcoming a partner who is loaded with cash. A follower didn't seem too impressed by the statement that they referred to Boity as a typical South African woman.
"Chelete, sweetie…. I welcome you with open arms, my love. Ska tshaba. You are free to stay with me forever. ❤️" wrote Boity.
Chelete, sweetie…. I welcome you with open arms, my love. Ska tshaba. You are free to stay with me forever. ❤️

— #OwnYourThrone👑 (@Boity) August 1, 2020
A follower commented; "This tweet just turned me off but ke good luck in finding whoever will know you're only with them for their money, typical South African women mxm."
Clapping back Boity expressed her rage. "Just by looking at you nje, I can smell that you're a domkop! But at least you clarified that with this tweet. O apere panty mo tlhogong!"