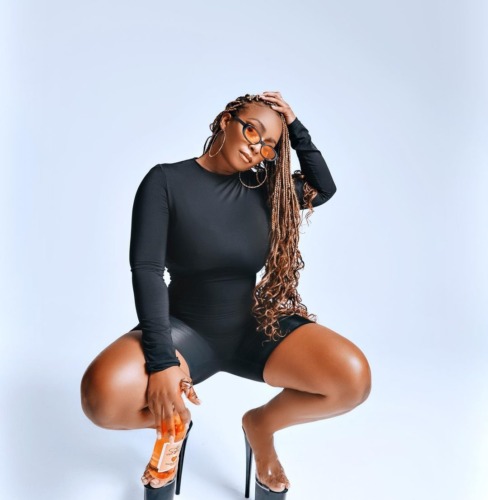 The 2020 pandemic made some considerable adjustments in the industry. The year was one of the busiest for South African artists as everyone had to roll out their archives so as to sustain their names since there were no more shows.
The COVID-19 era gave some artists their hit songs and it was also a struggling year, musically, for some artists that focused on their lives instead. However, since the pandemic has been lifted completely, some artists are probably yet to recover from the effect as it seems they've been on break, musically.
It ranges from all the genres in the country as the list below suggests a few south African artists that seem to have taken a break.
1. Cici: The Ambitiouz Entertainment artist is on the list as she's believed to be on a break due to balancing her career and personal life. She had her first child in May 2021 she's been off the radar for a while in the industry. Cici also made sure she dropped an album, Sukulila, just months after, and till now she's yet to make any official release.
2. Busiswa: Questions are rising if Busiswa is still the queen of Amapiano. She's a big force to reckon with in the industry but for a while now she has been silent. Busiswa released her latest single early this year with the Nigerian artist, Naira Marley. The numbers didn't do so well on YouTube and till now she's yet to officially drop another release. Her trend from 2019 to 2022 was quite very low too as she dropped just an album so far during the years.
3. Boity: Boity is one of the most beautiful in the South African industry. She's gotten herself a space in the Hip Hop industry and has been an important part during the years. However, she has also been down on her game as she has been focusing on her business and her personal career. She recently performed at the opening act for MissSA2022. Her fans believed she'll use the influence to release another track but instead she went back to her business.
4. Nomcebo Zikode: The Jerusalema vocalist is one of the few artists that seem to have taken a break. She had a lot of issues regards ownership of the hit song which got so ugly between her, Master KG, and South Africans. The vocalist however had her hit songs before Jerusalema but seems like she has gone back to her space after the drama.
5. Shekhinah: The South African Hip Hop artist has shown consistency over the years in the genre but seems like she however dropped. She released her latest album in 2021 titled Trouble In Paradise. So far, she's yet to release any track or project this year.
6. Fifi Cooper: Fifi Cooper has also been consistent in the Hip Hop game but dropped during the pandemic. Her Instagram post has been about her performing at clubs and enjoying her space too.
7. L-Tido: L-Tido is definitely off the radar for so long. He apologized to his fans in 2021 over a music break but there was still no progress from him.
8. Zahara: Zahara has been having personal issues since 2020. First, she laid her big brother to rest then she allegedly violated lockdown rules, she had pregnancy rumors, her video got leaked, her awards got stolen from her house, she needed financial help, and she recently canceled her show due to poor health. Her fans are with her at this moment as they believe it's a phase that will pass for her.
9. Toya Delazy: Toya Delazy has a long space to fill. She has been off the radar for a while, the year has been scanty for her in the industry. She's also yet to release any track this year and her latest was in Afrorave Vol. 1.
10. Prince Kaybee: Prince Kaybee still appears to be involved but his fans know for sure he's taking a break. He recently announced to keep dropping a track for each month but the project did not last long. He's also yet to have a hit track this year and has been off Social media for a while too.