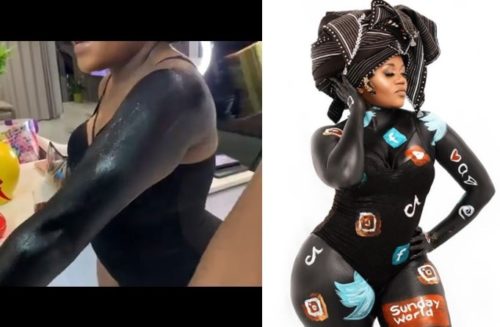 Busiswa is set to drop a new album titled My Side of the Story, and she goes creative with the cover of the project.
Taking to Instagram, the singer shared a video of herself being painted in black and designed with some social media features.
Explaining the purpose of being painted, the star revealed that's the look for her album cover and it was done during lockdown level 3.
"We shot my album cover at home during lockdown (level 3) and I'm so proud to have a team that does what needs to be done no matter what! We wanted a cover with power, impact & a little light-heartedness about the way we scrutinize each other in this day & age on various platforms. Basically, addressing ooNONDABA!!" She said.
View this post on Instagram