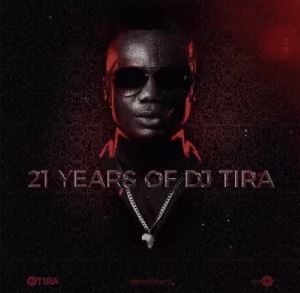 Music powerhouse DJ Tira kept everyone in suspense concerning his forthcoming album, but he decides to share the official tracklist of the great 21 Years Of DJ Tira album.
The forthcoming features great South Africans artists like the featured Jerusalema South African artist – Nomcebo, Mampintsha, Berita and more on it.
The album opens with Uyandazi featuring Berita which is off the album already and will be closing with Baba Ka Mosh featuring Mampintsha.
The Uyandazi hitmaker tells listeners to be patient as he further reveals that the project will be ready on the 24th of August 2020.
DJ Tira has blessed us with the names of the tracklists we should be expecting in the album, which are listed below;
1. DJ Tira – Uyandazi ft. Berita
2. DJ Tira  – Izwi ft. Lungy K, Sneziey & Fey
3. DJ Tira – Thathu Thando ft. Lungy K
4. DJ Tira – Nguwe ft. Nomcebo Zikode, Joocy & Prince Bulo
5. DJ Tira – Abangani Abayi ft. Ornica & Prince Bulo
6. DJ Tira – Baba Ka Mosh ft. Mampintsha