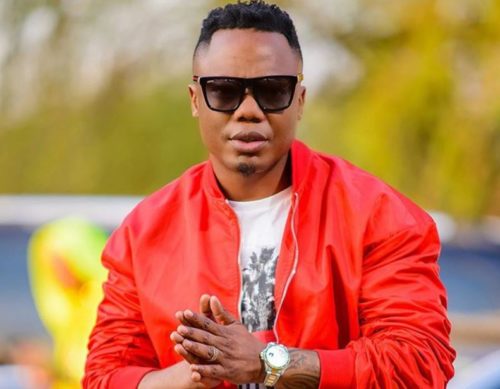 DJ Tira prepares the minds of South Africans ahead of one of the biggest festive gig in the country, which is Facts Durban Rocks.
In 2020, the pandemic affected the event and it saddened lots of persons, however, it appears the DJ has kicked off plans for the event which is to hold in December 2021.
Taking to Twitter on Tuesday afternoon, Tira informed the public that without the vaccine card, no one will be given access into the event.
"Fact Durban Rocks December 2021. No vaccine card. No Entry," he said.
His tweet as garnered lots of reactions, as some were disgusted with the new rule. It's also assumed that the Government has paid him in other to make people get the vaccine by all means.
Then only 20 people will come to your fact Durban rocks pic.twitter.com/If49IwXkwz

— $ ͪ ⷶ ͧ ᷠ_ ᷜ ͤ ꙷ ᷦ🕊️ (@_ShaunKeyz) July 27, 2021
I believe it is

— $ ͪ ⷶ ͧ ᷠ_ ᷜ ͤ ꙷ ᷦ🕊️ (@_ShaunKeyz) July 27, 2021
They are still coming gase yena fela you'll some.of these paid celebs pushing this.🤣

— Mr FetakgomoLifestyle (@mahlatseMla) July 27, 2021
We will enter like this at the gate pic.twitter.com/A6mHmTg4d3

— bigT (@iambigT_) July 27, 2021
Let's wait for his response pic.twitter.com/eWa82BTYEJ

— Driga Dora 💭 (@AndriesDube_) July 27, 2021
Yes brother go for it I will ned it

— Malwande Hawu (@malwandehawu) July 27, 2021