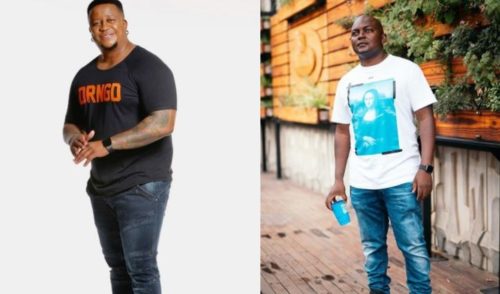 DJ Fresh and Euphonik have been ordered to go off air till the sexual assault charges against them get settled.
Last week, a lady with the Twitter handle, Nampree revealed how the two DJs drugged and rapped her.
"@DJFreshSA & @euphonik will you ever acknowledge drugging me & further raping me? I was completed drugged I don't whether you BOTH raped me or 1 of you did & you later laughed about it the next morning saying we (me & 3 girls) were so drunk we kept blacking out but nasidlwengula," she said.
It is believed that a case has being opened against the two, as they tweeted about it.
"Hi @SAPoliceService not sure who we can talk to but we're waiting for a case number and eagerly anticipating details. Thank you," Euphonik said.
Fresh said: "This is all so weird, having to explain myself about a person I don't even know!!!!"
Meanwhile, their working station, 947 FM reacted to the charges, as the two DJs have been urged to go off air till there's settlement.
"947 and Primedia Broadcasting have engaged with DJ Fresh (Thato Sikwane) and Euphonik (Themba Nkosi) regarding the alleged sexual assault charges levelled against them. We take this matter extremely seriously and apply a rigorous, systematic internal process to access them. Primedia Broadcasting, DJ Fresh and Euponik have reached a mutual decision for both DJs to come off air in other to focus on addressing this matter," reads a final statement from the Spokesperson, Geriant Crwys-Williams, Acting Chief executive officer, Primedia Broadcasting.
UPDATE: Primedia has amended their initial statement regarding DJ Fresh and Euphonik stepping down from 94.7 Highveld Stereo

See revised version below 👇🏿 https://t.co/GhRTYOPXPI pic.twitter.com/rYHmdTKijl

— Kgopolo Mphela (@PhilMphela) January 16, 2021