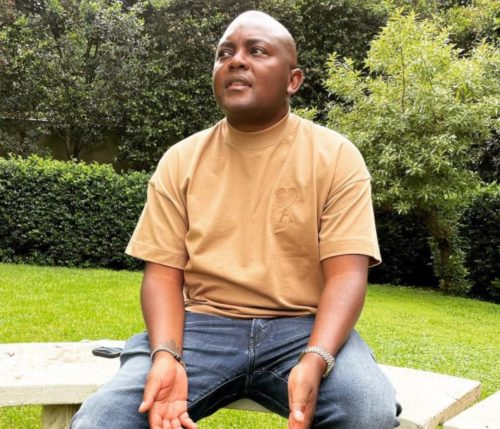 Euphonik whose real name is Themba Nkosi will be tying the knot with his third wife pretty soon.
According to Sunday World, the wedding ceremony will hold this weekend, as an umemulo (a traditional Zulu coming of age ceremony) and umembeso (a Zulu cultural practice taking place after the bride price has been paid) invite has been sent to family and close friends.
A deep throat revealed that the DJ's first wife, Nxumalo has stopped wearing her wedding band and has moved out of the farm she shares with Nkosi and his second wife, Kholeka Qiniso into a smaller cluster in Sandton as she's not in support of a third wife.
"Remember, she is all about women empowerment and doesn't subscribe to that." Another source added that Nxumalo thought the deejay extraordinaire was done taking more wives.
"She did not see this one coming." According to the source, it seems Qiniso, who has been with the Nkosi for many years, does not mind her man taking a third wife. "She knows where she stands with her man and he is responsible enough to take care of all of them," said the source.
The likes of Black Coffee and DJ Fresh will reportedly grace the wedding ceremony.