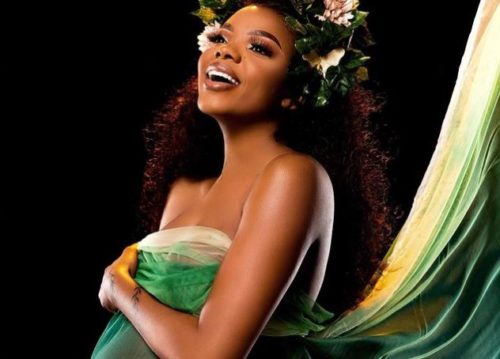 Londie London drops another update about herself, and it's that she's officially a fiancée.
Taking to Instagram on Thursday morning, the rapper shared a beautiful photo of herself and captioned it with the short phrase, "a fiancée."
It is believed that the announcement must have been triggered by fans' curiosity on who is the baby daddy of the baby she's expecting.
A day ago, the star announced on social media that she will soon be a mother, as she shared a photo and video revealing her pregnant state.
Londie penned down a lengthy note about expecting the baby and the transformation with her body.
"My body has been changing in ways I didn't think were possible. Just for you little one."
"I'm looking forward to the day when I get to hold you in my arms. We have been so excited for your arrival into this world."
While talking to her baby, she made it known that her fiancé will be there with her through he parenting journey.
"I can only hope that we can be the parents that you deserve."
View this post on Instagram
View this post on Instagram