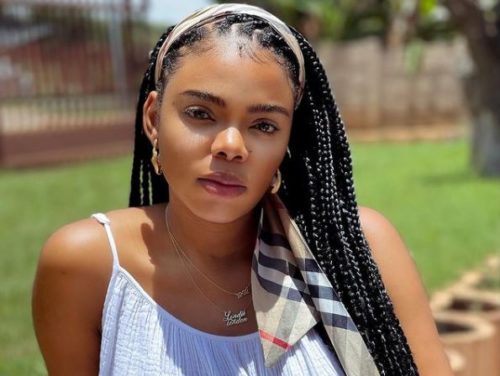 South African musician, Londie London announces the birth of her baby boy on Saturday, 27th of February, 2021.
The star shared a cute photo of the baby, but partially revealed his face and captioned it with the news.
"Our Prince is here 😍😍❤️. Welcome Uminathi Nkosi (Baby Umi)," she said.
Fans and celebs joined in congratulating her over the birth of the baby boy.
View this post on Instagram
In December 2020, people were in awe after she made her pregnant state officially known.
It was an emotional and joyful state for Londie.
"You were fully & wonderfully made in the name of love. I haven't even met you yet and I already love you beyond belief. My body has been changing in ways I didn't think were possible. Just for you little one. You wake me up every morning with your little flutters and waves of movement as you lay closely to my heart," she said.
View this post on Instagram