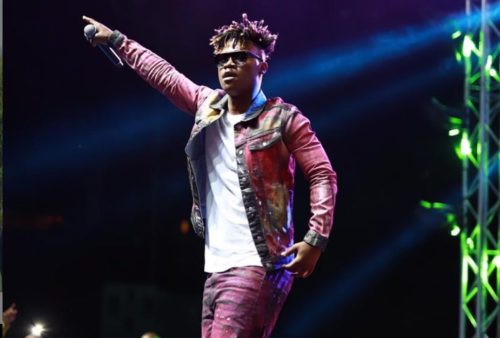 Mlindo The Vocalist reacts to claims that he was drunk at a gig which he ought to perform.
A video of the star misbehaving on stage went viral on Tuesday, and he's cleared the air.
"I have a problem with my knees and yesterday [Monday] the venue was packed and the stage was wet.
"I was performing the last song of the evening and someone pulled me into the crowd and I couldn't get up, which is why a bodyguard had to come and pick me up. After seeing the videos I can see why people thought I was drunk but I was not. I had been performing well until then", he explained at first.
Mlindo later took to social media and said he will take the blame and do better next time.
"I would like to sincerely apologise to my supporters and everyone for everything that took place in this past weekend … I will not get into details but I take full responsibility of my actions, and I will not blame it on anyone but myself. I will be better and act better next time."
View this post on Instagram
But he did do his set pic.twitter.com/0fdK6Q6rse

— IG: obakenism (@obacanism) December 1, 2020