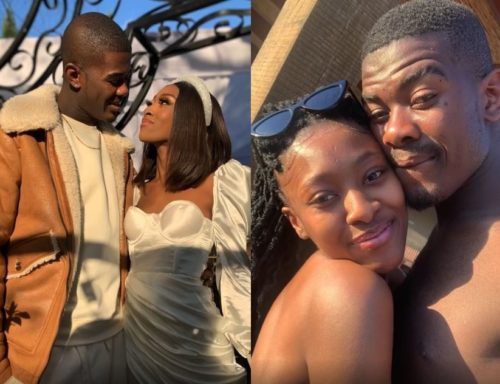 Killer Kau's girlfriend surfaces on social media after the Amapiano star's passing on Monday.
The name of the musician's lover is Olwethu Mkhwanazi, and she dropped a video on Instagram revealing all the beautiful moments they've shared together.
"TO MY SAKHII There's literally no greater pain, my heart has been ripped out of my chest. It didn't have to be this soon kodwa Sakhii. I literally don't have the words right now but I love you my ACE!" Olwethu captioned post.
The emotional tribute garnered views and attention of other South Africans.
Reacting to the post, Kamo Mphela who is friend with Killer and his babe said: Just Saturday you were telling me how you gonna get married to him, I am so lost for words.
Olwethu also shared a clip of the candle night ceremony held for her late lover.
View this post on Instagram
View this post on Instagram