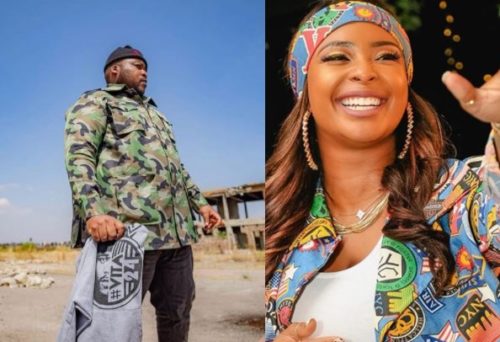 South African Twitter dished out various reactions to a claim that Stogie T isn't as good as Boity in the hip hop industry.
This claim has gone viral and left social media users divided.
"Stogie T is not even the best Boity in the rap game", reads the claims which popped on Twitter after he was awarded the Best Lyricist of 2020 South African Hip Hop Awards.
While some tweeps mocked the claims, others were disgusted at the hate and disrespect given the "legend".
Check out reactions below:
If your name is Boity (Boitumelo) and you in the rap game just know that somewhere out there you are better than Stogie T. pic.twitter.com/gNkkM6T6O5

— Kat lee (@kat_the_maw) December 13, 2020
They said Stogie T is not even the best Boity in the rap game I'm fucking dead

— Ace of Hearts (@TheNewKatli) December 13, 2020
Why are niggas hating on Stogie T😭😭😭

— chile (@__aphiwe__m) December 13, 2020
They called Stogie T Boity 😭🤣 pic.twitter.com/qNbVVNjSLM

— #UnrelatedShortStories (@manpower_within) December 13, 2020
Someone said Stogie T is still up and coming up #SAHHA2020 pic.twitter.com/6AIHK9K90h

— Abuti wa hao (@wenza_dude) December 12, 2020