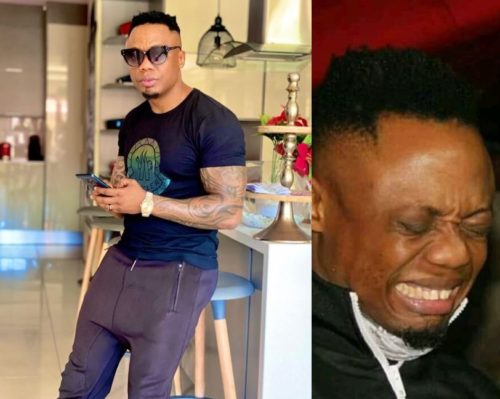 DJ Tira got lots of mentions on social media after photos of him taking weed went viral.
Most reactions to the photos are hilarious as people couldn't stop laughing at his facial expression after taking the weed.
The DJ is known to gig and drink. Weed isn't a common thing seen with him.
However, after a tweep with the handle, ZWELY SIYABONGA zoomed out his face, it was glaring that the weed hit him in a different spot.
Zwely captioned the photos with: "Respect weed."
Prince Kaybee saw the photos and reacted with lots of laughing emojis.
Check out photos and reactions below:
🤣🤣🤣🤣🤣🤣🤣🤣🤣🤣🤣🤣🤣🤣🤣🤣🤣🤣🤣🤣🤣🤣🤣🤣🤣🤣🤣🤣🤣🤣🤣🤣🤣🤣🤣🤣 https://t.co/IHJXgJXQRM

— PROJECT HOPE (@PrinceKaybee_SA) November 26, 2020
Looks like he's contemplating all his life choices, and whether it was worth it, really really worth it.

— Lory (@Lory_sg) November 26, 2020
🤭🤭🤭🤣🤣🤣🤣🤣🤣🤦🏾‍♂️ pic.twitter.com/KU0MFKiIHS

— Africa Mahobe (@Afrique1) November 26, 2020
That when it goes straight to the medulla oblongata

— umfazi inkinga edingekayo (@77Bonginkosi) November 26, 2020
The ice man😂

— Mulanga Mudimeli🇿🇦 (@Azwibali_) November 26, 2020
Me too😂😂😂 pic.twitter.com/JwcKKBrIE9

— #10YearsOfDonald💃 (@vee_noluvo) November 26, 2020