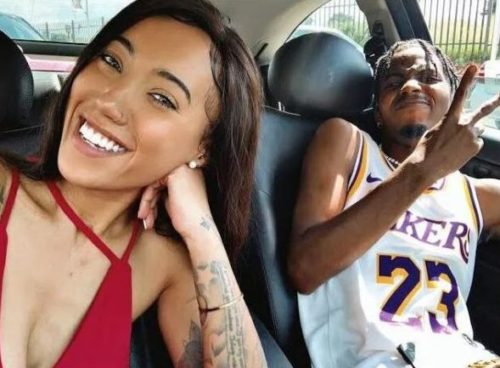 Rapper Flame has decided to allow his ex-girlfriend back to his life after she cheated on him.
However, the rapper and his ex had a very messy and public breakup but it seems the rapper cannot just let go of his feeling for Ashleigh Ogle.
He stated he wants her back to his life.
Even after exchanging a few harsh words at each other on social media, Flame has finally 'broken down' and expressed how Ashleigh left him heartbroken, twice!
Ashleigh was exposed for cheating by J Molley's manager Nave who dissed Flame by saying she is their girl.
That was not the first time she was accused of cheating, her ex boyfriend Ex Global exposed her for cheating on him with Flame.
Flame cannot seem to let her go so he posted on his Twitter how he feels betrayed by Ashleigh.
He however wished that she would return to him when he chooses to settle down.
"Broke My Heart Like Twice , You Double Crossed Me…She Prolly Come Around , Soon As I Settle Down," he tweeted.
His fans advised him not to and that he should let go, however, the rapper remains set on winning her back.