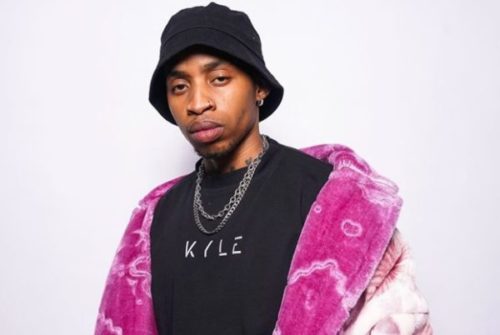 Tshego has promised his fans to drop an album this Friday, 16th of July, 2021, but he has made a new change to it.
He has made a change on it to take an EP out of it first before he drops the full project. In doing that, he will be bringing the EP with featured artists like Shekhinah, Flvme, and Blxckie.
The EP is titled "3 Piece" and it's also set to drop on the 16th of July, 2021.
Below is the official tracklist:
1. Tshego – My Favourite Song ft. Shekhinah
2. Tshego – New ft. Flvme & Blxckie
3. Tshego – Only If You Like That
Please hold these on Friday while I finish the album. #3PIECE 07/16 ft. @shekhinahd @FlvmeSA @blxckie___

PREORDER https://t.co/q3PL0cjC64 ⚡️⚡️⚡️ pic.twitter.com/0Rtp4Q13pF

— T⚡️H E G O (@OfficialTshego) July 14, 2021