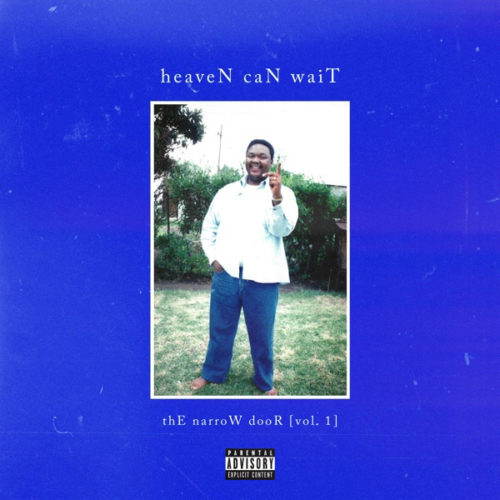 A-Reece, Jay Jody, and Blue Tape form a trio in delivering this new project titled heaveN caN waiT: thE narroW dooR Vol. 1.
The Hip Hop artists come together in dropping these new 10 powered tracks for their audiences.
The Trio introduced the album to their fans when they dropped tufF lucK and ridiculouS.
A-Reece took the game to another level as works on this new project after his album titled Today's Tragedy, Tomorrow's Memory.
Rolling it over for the weekend, they drop this new project.
ALBUM: A-Reece, Jay Jody & Blue Tape – heaveN caN waiT: thE narroW dooR vol. 1
1. A-Reece, Jay Jody & Blue Tape – thE whitE lighT
2. A-Reece, Jay Jody & Blue Tape – drivE sloW
3. A-Reece, Jay Jody & Blue Tape – tufF lucK
4. A-Reece, Jay Jody & Blue Tape – blvck kidZ
5. A-Reece, Jay Jody & Blue Tape – bilL russelL ft. Malusi Masia & Saul Madiope
6. A-Reece, Jay Jody & Blue Tape – ouT oF reacH
7. A-Reece, Jay Jody & Blue Tape – morE thaN a nighT ft. Ayanda Jiya
8. A-Reece, Jay Jody & Blue Tape – automatiC
9. A-Reece, Jay Jody & Blue Tape – ridiculouS
10. A-Reece, Jay Jody & Blue Tape – indooR interludE ft. Saul Madiope